Benidorm
Benidorm is the third city in Spain that welcomes the most visitors during summer behind Madrid and Barcelona. Its magnificent beaches with golden sand and crystal waters, its stunning skyline and its fantastic nightlife are just some of the reasons why its visitors keep coming back year after year.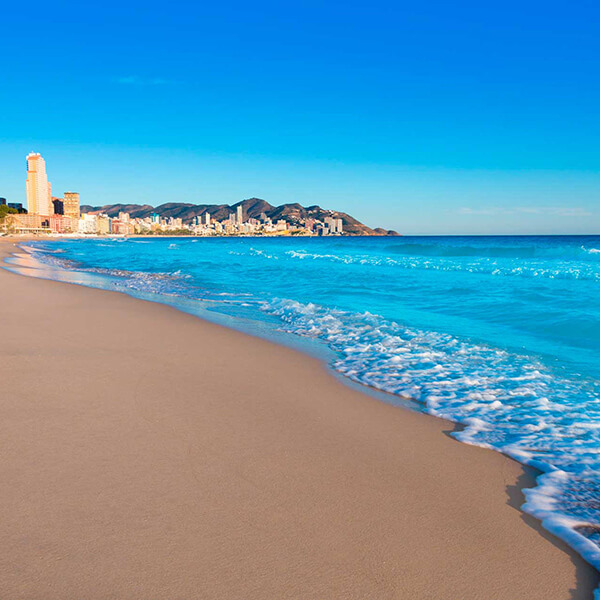 Beaches
The beaches of Levante and Poniente or the coves of Ti Ximo, Almadraba or the stunning Mal Pas mean that visitors are surrounded by a relaxing blue atmosphere. Also, Levante beach, the one closest to our establishments, offers you the chance to practice your favourite water sports, such as windsurfing, jet skiing, kayaking, cable skiing…
City centre
Benidorm city centre, just a few yards away from our hotels and apartments, is of great interest to tourists. In the Church of San Jaime and Santa Ana, at the top of Canfali hill, you can listen to the stories about the Virgin of Sufragio, patron saint of the city whereas if you visit the Island of Benidorm, which you can see from any beach, you will find out about the story of the giant and the princess.
A visit to Punta Canfali, also known as he Mediterranean balcony, to admire the views; walking around the lively Paso de la Carretera, just a stone's throw from Benidorm Studios or enjoying a stroll around the Port are just some of the activities you cannot miss out on during your stay in the city.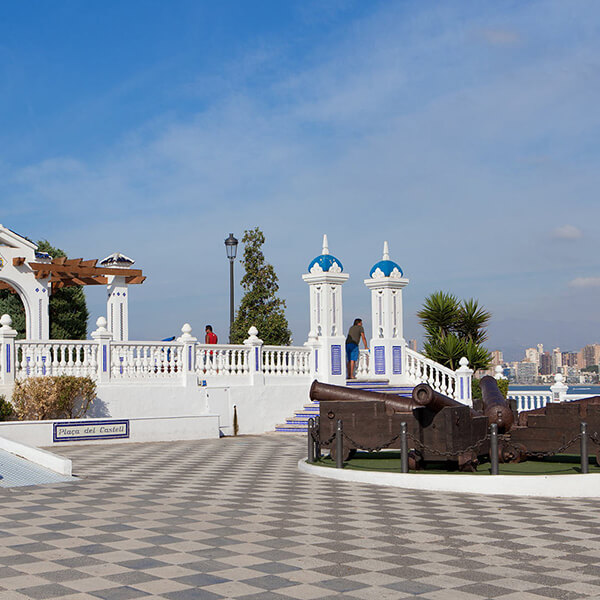 The surrounding area of Benidorm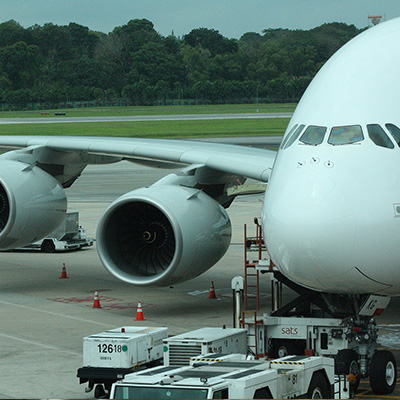 Alicante-Elche (ALC) Airport is located 36 miles from the city of Benidorm. There are different companies which offer transfer services from the airport to the hotel. GF Hotels offers a free return airport transfer service to clients who book on the official website (see terms and conditions).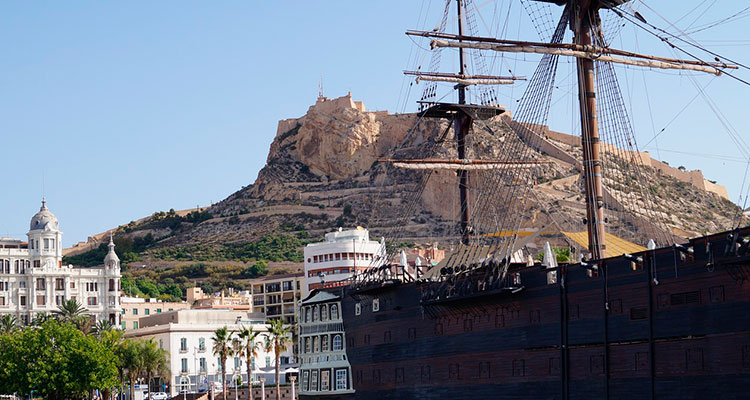 Alicante, the capital of the province, is just 30 minutes from Benidorm. Its Santa Barbara Castle is one of the most popular tourist sites, welcoming hundreds of visitors every day.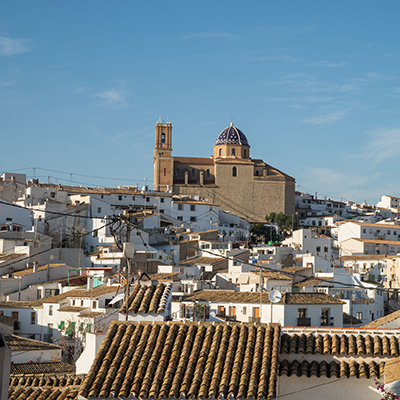 Altea, considered as one of Spain's most beautiful and picturesque Mediterranean towns, is located just 7.5 miles from Benidorm. Come and discover the charm of its old town, its cobbled streets and whitewashed houses.